We support you in supporting human rights.
We design and facilitate educational activities and offer consultancy and research on human rights. Our main areas of work are human rights education and children's rights.
We provide and develop with you the necessary knowledge and skills for the realisation of human rights for your needs, be it in your profession, voluntary work or everyday life.


A Second Revolution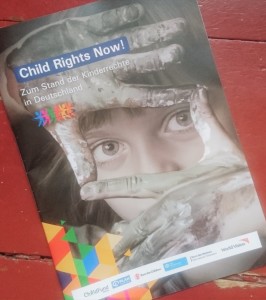 The six largest international children's charities published the Child Rights Now! Report on the status of children's rights in Germany.
On the occasion of the 30th anniversary of the UN Convention on the Rights of the Child, they call for the government to give much greater priority to children's rights.
As authors of the report, we look forward to many reactions and actions!