We support you in supporting human rights.
We design and facilitate educational activities and offer consultancy and research on human rights. Our main areas of work are human rights education and children's rights.
We provide and develop with you the necessary knowledge and skills for the realisation of human rights for your needs, be it in your profession, voluntary work or everyday life.
Our Change Handbook turns one!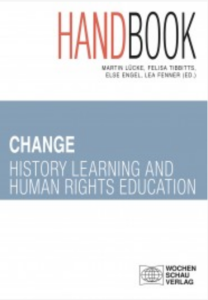 How can history learning and human rights education be interlinked? And why facing the effort of a combined eduational approach?
Together with the Freie Universität Berlin and HREA we developed a handbook that proposes answeres in terms of practice and theory for educators in formal, non-formal and higher education.